Our blogging challenge for week #2 was to make a post about making comments on blogs. This class had experience with commenting as they started their blogging journal in Grade 3. The students were ready and eager for the challenge of making their own guidelines for commenting. They quickly organized themselves into groups and got to work.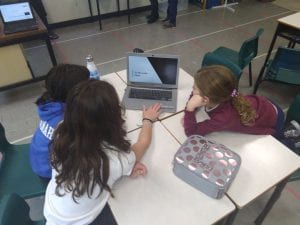 They were so engaged and finished their work quickly. After gym the students gave their presentations to the class and gave each other valuable and positive feedback. You can click on the links below the pictures to see their presentations.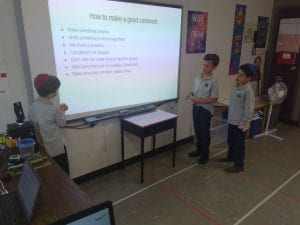 We then took our positive commenting skills into the hall to comment on all the paper blogs the Grade 3 class had made. We then had lots of fun leaving positive comments on sticky notes on all the blogs.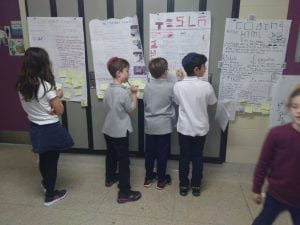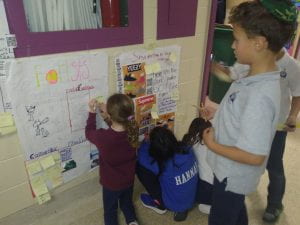 We are having so much fun with the blogging challenge. We have been visiting different blogs and leaving some great comments. Yesterday we received some comments on our blog and we enjoyed replying to them. One teacher from Georgia visited our blog and loved the fact we have a student named Georgia in our class. Stay tuned for week#3 of our challenge!