What a wonderful way to welcome Shabbat together with Kitah Hay, singing and reciting Kiddush together!  Kitah Dalet is looking forward to many more together with the OJCS fam!  Thank you for inviting us Dr. Sagi and Kitah Hay! תודה רבה
kol hakavod to our leader chazanim Ben Dougherty (gr. 5) and Efraim Levitan (4B)!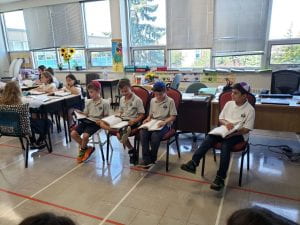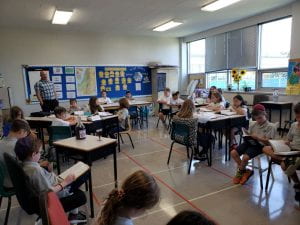 וכיתה ד1 נהנים לעשות קידוש עם כוונה! – Kitah dalet 1 does kiddush together and help each other!